2021 Kitchen Color Trends
While 2020 brought us into the kitchen to make banana bread during quarantine (along with the rest of social media), some of us might have spent our time in the cooking area growing bored of our current color palette. The new color trends for kitchens in 2021 are sure to make a statement with soft neutrals and unexpected hues.
Farrow and Ball – Dayroom Yellow
Easily transform your kitchen into a sunlit bask with a soothing effect that's sure to uplift your mood. Yellow hues also has the tendency of creating an appetite!
Farrow and Ball – Pitch Black 
A trendy and sleek approach to achieve a modern aesthetic. Adding open space shelving creates a sophisticated, farmhouse feel.
Farrow and Ball – Breakfast Room (sage green)
A smart choice for color in the kitchen that promises to enhance surrounding natural wood and stainless steel appliances.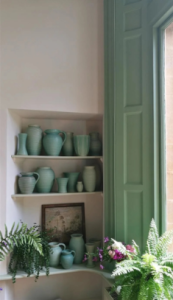 High Gloss Grey: Farrow and Ball – Manor House
The popular neutral that has commanded the home for the past few years is not going away any time soon. Opting for a super high gloss finish on your cabinets gives the kitchen a luxurious functionality throughout.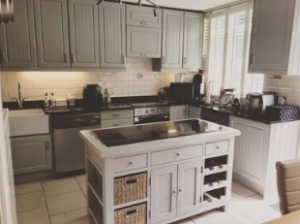 Pink: Farrow and Ball – Calamine
Using a dusty rose tone creates a unique approach to the usual neutral base we have seen in homes as of late, but the trend of combining pinks, greys, and beiges has been growing and we are loving it.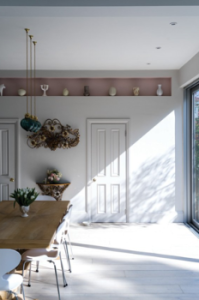 NDA Kitchens
192 Smithtown Blvd.
Nesconset, NY 11767
T: 631-360-8949